Crepe Paper Cherry Blossoms
Learn the art of paper flowers.
About this Event
Paper flower making has been practiced around the world for centuries and now it's your opportunity to try your hand at this long standing tradition.
Learn the art of paper flowers with Emily Paluska of Revery Paper Flora. Emily will teach the basics of European crepe paper along with the skills and techniques to create your very own cherry blossom branch, the quintessential spring darling of DC. You'll complete one branch in class and take materials, templates and a detailed guide to make more at home. No need to worry about catching peak bloom this year when you can create your own.
* Please note that the class minimum is 8 participants. If the minimum is not reached, the class will be cancelled with a full refund.*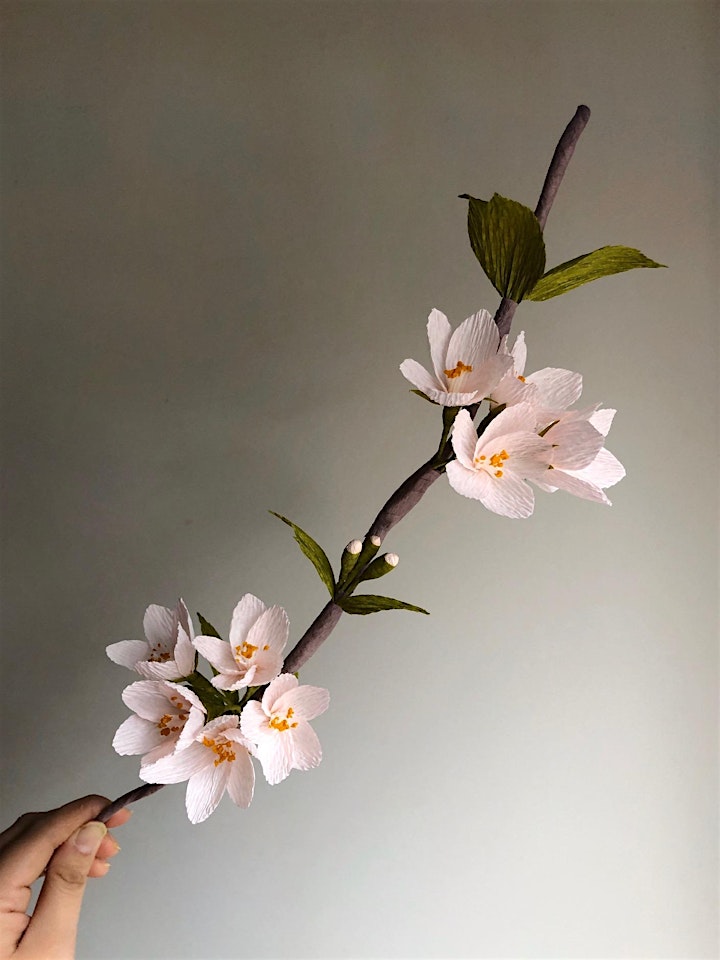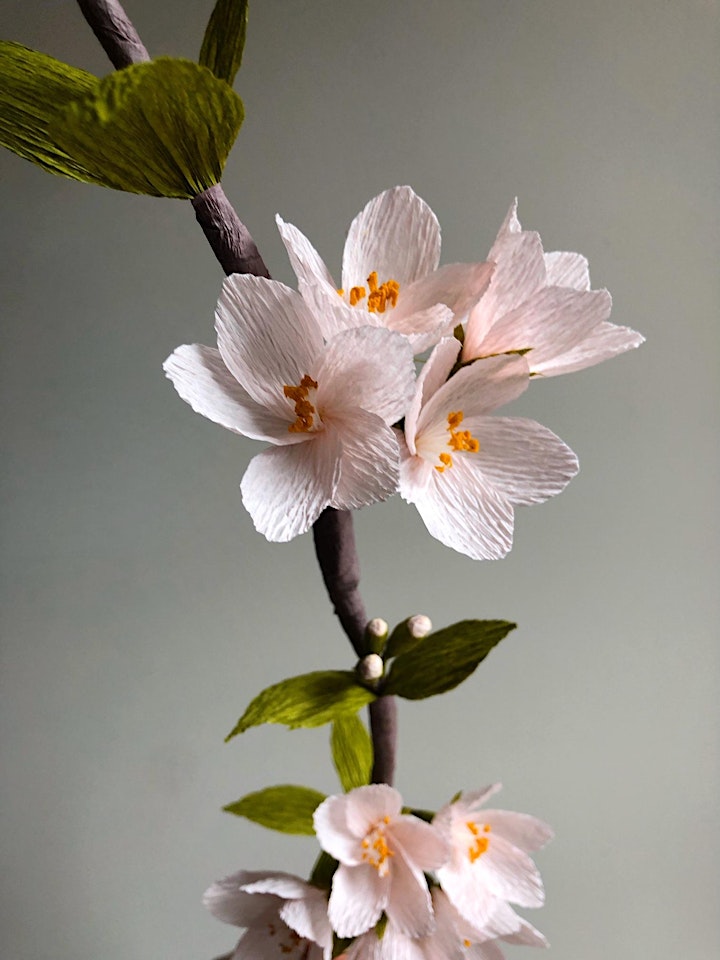 ABOUT THE INSTRUCTOR:
Emily Paluska is the botanical artist and educator behind Revery Paper Flora. Her love of the natural world combined with the inability to keep her plants alive, led to her interest in recreating flowers and plants that had a longer shelf life. She believes that exercising one's creative muscles leads to a happier life and hopes that by sharing her love of paper flowers with others, that it can help her students find their creative spirits too. You can find her work in a specialty shops across the United States or in her online shop.
Her work has been featured in HGTV magazine, Ballpit Mag, Design Seeds and Lia Griffith. You can stay up to date on her most recent studio projects at https://www.instagram.com/reverypaperflora/ or www.reverypaperflora.com.